Oncology Outreach Clinical Program Coordinator
Job ID: R-14660 Job Type: Full time Location: Westwood, Kansas
Position Summary / Career Interest:
The Oncology Outreach Program Coordinator will assist in building relationships across all affiliate KUCC locations outside the Kansas City area. This individual will ensure that strong connections between all Cancer Center locations occur to enhance the quality of care provided. Oncology standards of care will be reviewed and enhanced if needed. This individual will be clinically competent and up to date with oncology medications and courses of treatment (specifically chemotherapy treatments) and will provide education and training as needed at each outreach location. Excellent relationship building skills required as well as the desire to bring knowledge and evidence-based guidelines to each community.
Responsibilities:
Must be able to perform the professional, clinical and or technical competencies of the assigned unit or department.
Acts as a liaison to the medical and nursing staff and advises on clinical performance variances
Assists in the development in peer review processes for each program.
Ensures that the standards of The Joint Commission or other regulatory or certification bodies are met and maintained.
Facilitates cooperative and collaborative community and institutional relationships.
Leads and coordinates the clinical activities of the assigned program and oversees the process.
Markets and promotes new and existing programs and services to internal and external customers.
Participates as a team member on the multidisciplinary teams that provide oversight to the program.
Provides input to administration on the strategic plans and priorities for the program for resource allocation.
Supports and assures the quality of care and effective functioning of the performance improvement program.
Works collaboratively with integrated professional programs (medicine, nursing, EMS) to plan CEU educational programs based on program and community needs.
Works to understand the workflows and care processes associated with the program goals.
Works with the associated program Medical Director to ensure development and compliance with the program's order sets and documented policies and procedures.
JOB REQUIREMENTS
Required:
Bachelor's Degree in Nursing required
BLS Certification
Registered Nurse in State of Kansas
Minimum two (2) years clinical experience required
Preferred:
Master's Degree in Nursing
We are an equal employment opportunity employer without regard to a person's race, color, religion, sex (including pregnancy, gender identity and sexual orientation), national origin, ancestry, age (40 or older), disability, veteran status or genetic information.
COVID-19 and flu vaccines are required for all health system employees. Learn more.
Explore this location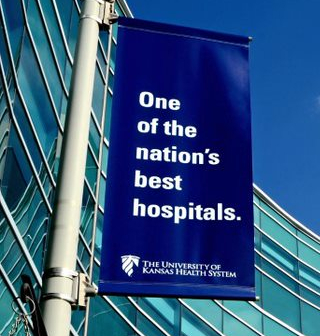 You don't have any recently viewed jobs yet. You don't have any saved jobs yet.
You don't have any recently viewed jobs yet. You don't have any saved jobs yet.
View All Jobs