Clinical Dietitian
Job ID: R-21099 Location: Kansas City, Kansas
Position Summary / Career Interest:
The Clinical Dietitian works as a member of the interdisciplinary patient care team. They perform an individualized assessment and design a customized plan to address the patients' nutritional care needs. They periodically review the patient's status to ensure that the nutritional care goals are being met and/or make changes to the intervention plan.
Responsibilities:
Demonstrates competence in the areas of critical thinking, interpersonal relationships, and technical skills.
Performs key functions of nutrition care according to department standards and procedures, including screening for nutrition risk, nutrition assessment, development of care plan, and follow-up

monitoring/reassessment

of patients identified to be at nutrition risk.
Collaborates with physicians and other members of the health care team to implement nutrition care, coordinates care in conjunction with other disciplines, assesses progress of patients towards desired outcomes, records variances, and communicates with health care team when outcomes are not met.
Acts as a nutrition resource/advocate to others for specific patients/families.
Participates in team management rounds and care conferences of patients, and reports and responds to resulting requests for nutritional services.
Instructs/counsels patients/families in nutritional care, understands/applies basic learning principles to both children and adults, is aware of available resources, utilizes available resources, and evaluates effectiveness of own teaching. 
Serves as student preceptor.
Maintains and upgrades own level of nutritional care expertise while serving as a nutrition expert to staff, clients, students and community.
Provides smooth, efficient, courteous flow of nutritional care information to Clinical Nutrition staff, managers and others health providers as needed. 
Actively participates in staff meetings, ad hoc meetings, and as a resource to others.
Applies current research findings in practice by implementing evidenced based practice.
Participates in department quality improvement activities and data collection as requested
Participates in community education activities and/or outreach programs as needed.
*Must be able to perform the professional, clinical and or technical competencies of the assigned unit or department.
*Note: These statements are intended to describe the essential functions of the job and are not intended to be an exhaustive list of all responsibilities. Skills and duties may vary dependent upon your department or unit. Other duties may be assigned as required.
Required:
Bachelors Degree in Nutrition or related field
Registered Dietitian (RD) prior to start date
Kansas Licensure (LD ) prior to start date
Preferred:
Master's Degree in Nutrition or Dietetics    
We are an equal employment opportunity employer without regard to a person's race, color, religion, sex (including pregnancy, gender identity and sexual orientation), national origin, ancestry, age (40 or older), disability, veteran status or genetic information.
COVID-19 and flu vaccines are required for all health system employees. Learn more.
Explore this location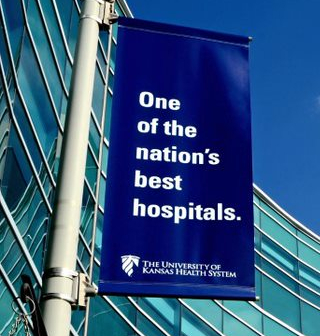 You don't have any recently viewed jobs yet. You don't have any saved jobs yet.
You don't have any recently viewed jobs yet. You don't have any saved jobs yet.
View All Jobs