Database Administrator I
Job ID: R-19159 Job Type: Full time Location: Shawnee Mission, Kansas
Position Summary / Career Interest:
The Database Administrator I position is a unique opportunity for an individual with prior experience seeking new challenges and broad database administration responsibility. The successful candidate will be responsible for monitoring, maintenance and operational support of our entire portfolio of databases. Maintain reliability, stability and data integrity of the databases. Provide support in the administration, backup, integrity and security of various databases. Responsible for database tasks from software upgrades and custom interfaces, to troubleshooting. Continually assess, improve, and optimize our current database environment.
Responsibilities:
Competent in the areas of critical thinking, interpersonal relationships, and technical skills.
On Call rotation
Creates and modifies database objects in consultation with DBA II / DBA III
Export, Transforms, and Loads data
Monitors Database Alerts, Performance, Replication, and Resource Utilization

Validate integrity

of database objects
Ensure all scheduled maintenance plans, and jobs complete successfully.
Audits database, operating system, ETL, and HA logs
Performs and monitors database backups.
Ensures databases meet stated uptime objectives.
Documents database modifications according to Change Control Policy.
Develops and documents tools, scripts, and processes
Assists or develops first draft documentation for database functionality.
Become familiar with new database version and functionality.
Facilitates knowledge transfer of database skills to team members.
Performs other responsibilities as needed.
*Note:  These statements are intended to describe the essential functions of the job and are not intended to be an exhaustive list of all responsibilities.  Skills and duties may vary dependent upon your department or unit.  Other duties may be assigned as required
JOB REQUIREMENTS
Required:
High School Diploma
Three (3) years of  Database Administration experience such as Oracle, SQL, or Intersystems Cache Database server.
Experience with AIX and Windows server platform.
Preferred: 
Bachelor's Degree in Computer Science or related field
One of the following: Certification on Oracle, SQL Server or Cache database technology
We are an equal employment opportunity employer without regard to a person's race, color, religion, sex (including pregnancy, gender identity and sexual orientation), national origin, ancestry, age (40 or older), disability, veteran status or genetic information.
COVID-19 and flu vaccines are required for all health system employees. Learn more.
Explore this location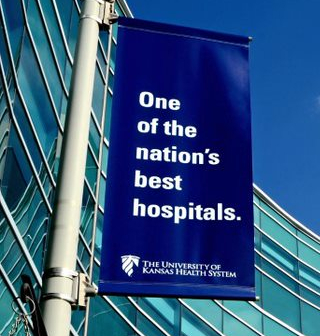 You don't have any recently viewed jobs yet. You don't have any saved jobs yet.
You don't have any recently viewed jobs yet. You don't have any saved jobs yet.
View All Jobs