Behavioral Health Assessor - Evenings (Wed-Sat 2:30p-1a)
Job ID: R-20958 Job Type: Full time Location: Overland Park, Kansas
Position Summary / Career Interest:
The Behavioral Health Assessor has the responsibility to provide a full range of services for patients and their families, including clinical assessments, treatment planning, crisis management as well has insurance authorization. The role of this position incudes collaboration with nursing staff as well as the medical team to determine the appropriate level of care through a clinical assessment.  
Responsibilities:
Assesses patient for risk factors that would lead to hospitalization.
Diagnoses patient by collecting and evaluating information about the patient's situation.
Consults with the multidisciplinary team and patient/family during the assessment.
Reviews clinical information with the medical team to determine if admission is necessary at the time of assessment
Develops patient's treatment plan by establishing treatment goals and objectives with the patent/family and consults with the multidisciplinary team.
Reviews disposition with patient, family and provide support when needed.
Communicates safety plan and provides resources to patients and families who do not meet medical criteria for hospitalization.
Assures quality service for clients by enforcing rules, regulations, and legal requirements with clients, documenting events of the therapeutic process in a confidential manner.
Maintains agency credibility by establishing working relationships with sponsoring, advisory, and related service agencies.
Promotes the agency by ensuring an understanding of program services available for clients; publicizes activities and accomplishments.
Provides a clinical experience for interns by negotiating learning objectives; supervises practice and caseload management, teaching theory and its application; evaluates skills and personal and professional growth, ensuring identification with the profession.
Continues education, participates in workshops and reviews professional publications and establishing personal networks.
Accepts responsibility and accountability for achievement of optimal outcomes within their scope of practice. 
Follows policies, procedures and standards; adheres to a professional code of ethics. 
Assumes responsibility for the risk and safety issues associated with the position.
*Must be able to perform the professional, clinical and or technical competencies of the assigned unit or department.
*Note: These statements are intended to describe the essential functions of the job and are not intended to be an exhaustive list of all responsibilities. Skills and duties may vary dependent upon your department or unit. Other duties may be assigned as required.
JOB REQUIREMENTS:
Required:
Master's Degree from accredited University in Social Work, Counseling, Psychology or Marriage and Family Therapy
Master's level Licensure with the Behavioral Sciences Regulatory Board as one of the following:
Licensed Professional Counselor (KS)
Licensed Master Social Worker (KS)
Licensed Marriage and Family Therapist (KS) 
Minimum 1 – 3 years of related experience -
Computer literate and high knowledge of various computer  software programs
Ability to engage clients and families
We are an equal employment opportunity employer without regard to a person's race, color, religion, sex (including pregnancy, gender identity and sexual orientation), national origin, ancestry, age (40 or older), disability, veteran status or genetic information.
COVID-19 and flu vaccines are required for all health system employees. Learn more.
Explore this location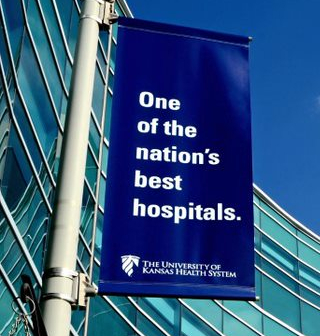 You don't have any recently viewed jobs yet. You don't have any saved jobs yet.
You don't have any recently viewed jobs yet. You don't have any saved jobs yet.
View All Jobs