Social Work Case Manager - Inpatient
Job ID: R-16291 Location: Kansas City, Kansas
Position Summary / Career Interest:
As Social Work Case Manager at the region's best hospital*, you will put your skills and knowledge to use in a whole new and meaningful way. Join our team of respected social workers and nurses who profoundly impact patients across the entire continuum of care. If you are compassionate, organized, collaborative, and enthusiastic, this position will provide you an opportunity to fully develop your interests and talents. You will play essential roles both within our dynamic department and within smaller, interdisciplinary, patient-focused teams that serve some of the most complex patients in the region. * #1 Hospital in Kansas and Kansas City Metro, US News & World Report * One of America's Best Employers, Forbes, 2022 one of only 35 healthcare providers nationwide named to the list of best large employers * Magnet-recognized since 2006 Job Responsibilities Include: • Advocating on behalf of patients and caregivers for access to services and protection of each patient's health, rights, and safety, while ensuring patient choice. • Actively managing and directing resources to achieve the highest quality outcomes and patient experiences. • Collaborating with patients, families, all members of the healthcare team, and community partners to create appropriate discharge plans based on identified needs. • Preparing for and participating in daily Interdisciplinary Care Coordination huddles by providing relevant information and recommendations to the entire healthcare team. • Ensuring prudent utilization of resources by evaluating available options and demonstrating ability to balance cost and quality to ensure optimal clinical and financial outcomes. • Conducting admission assessments and daily chart review to evaluate for appropriate discharge planning needs including facility placement, community resources and formal/informal supports. • Mitigating adverse financial outcomes for patients and health system by conferring with and facilitating communications between attending physician, physician advisor, department management, and/or payer.
Responsibilities:
Takes personal responsibility for completing assigned activities and seeks new opportunities to provide high-quality work/service; looks for ways to improve individual performance
Is clear about daily tasks and shows a flexible, proactive approach to accomplishing responsibilities in the face of changing situations (e.g. patient emergencies)
Shows respect in every interaction and builds trust; demonstrates adherence to code of conduct
Shows willingness to learn new technologies, tools or systems, and is eager to gain new skills
Understands personal and practical needs of all customers and takes appropriate action to meet expectations for quality care and/or service  
Has self awareness of own behaviors; makes changes in behavior to improve the service experience; is aware of how personal actions affect the customer experience; adjusts personal behaviors as needed to meet or exceed customer expectations
Demonstrates the ability to work effectively within and across work units to deliver the best customer experience
Plans daily routine to properly organize tasks and demonstrates the flexibility to meet immediate customer needs effectively and efficiently
Proactively asks open-ended questions to clarify and resolve underlying issues; escalates issues promptly and responsibly as necessary
Allocates time appropriately to effectively handle multiple priorities and varying workload
Demonstrates stewardship through the identification and appropriate use of available resources (time, equipment and supplies)
*Must be able to perform the professional, clinical and or technical competencies of the assigned unit or department.
*Note:  These statements are intended to describe the essential functions of the job and are not intended to be an exhaustive list of all responsibilities.  Skills and duties may vary dependent upon your department or unit.  Other duties may be assigned as required.
JOB REQUIREMENTS
Required:
Certified LMSW or LSCSW
Kansas Social Work license
Master's Degree in Social Work
Basic typing and word processing ability
Preferred:
Experience in a health care setting preferred
We are an equal employment opportunity employer without regard to a person's race, color, religion, sex (including pregnancy, gender identity and sexual orientation), national origin, ancestry, age (40 or older), disability, veteran status or genetic information.
COVID-19 and flu vaccines are required for all health system employees. Learn more.
Explore this location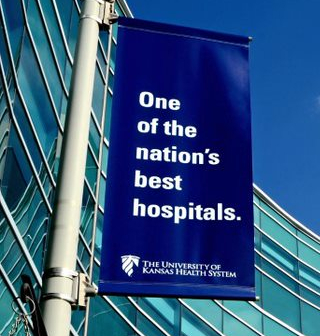 You don't have any recently viewed jobs yet. You don't have any saved jobs yet.
You don't have any recently viewed jobs yet. You don't have any saved jobs yet.
View All Jobs