Endocrinology Care Coordinator
Job ID: R-20916 Job Type: Full time Location: Kansas City, Kansas
Position Summary / Career Interest:
Join a fantastic team of providers, nurses and diabetic educators to care for diabetic, endocrine, and osteo patients! Shift schedule: Work 4/10s and no weekends or holidays The ambulatory clinic professional registered nurse has the authority, responsibility, and shift accountability for the delivery of nursing care using the nursing process.  The Registered Nurse (RN) accepts accountability, applies competent clinical knowledge and uses independent nursing judgment for care provided by self and by health care providers to who care is delegated to achieve quality patient care outcomes.  The RN also must possess the ability to assess and interpret patient data needed to identify each patient's requirements relative to his or her age-specific needs.   
Responsibilities:
Responsible for management of patient flow, triage, and direct patient care.
Liaison of communication between front desk staff, nursing staff, physicians, and clinic manager
Manage the care of the patient population by developing expected patient outcomes, defining appropriate resource utilization, and working with the provider to set patient goals.
Provide nursing support/coordination to the practice to optimize patient outcomes and to improve patient's quality of life through clinical and educational programs and/or support services. 
Support patient self-management of disease.
Coordinate continuity of patient care with patients and families following hospital admission, discharge, and ER visits.
Manage high risk patient care, including management of patients with multiple co-morbidities or high risk for readmission to a hospital setting, including a registry. 
Develop relationships with patients and competently uses assessment skills to identify physical, psychosocial, financial, and environmental health care needs of the patient. 
Educate the patient and appropriate ancillary personnel about the health care needs, safety issues and benefits which include patient education.
Utilize available electronic tools, such as EMR, to efficiently document assessments, clinical finds, plans of treatment and progress toward goals. 
Observes, records and reports patient's condition and reaction to drugs and treatments to physicians. Educates patient/family about diagnostic procedures, medications, nutrition and maintenance of health and wellness.
Maintains/reviews patient records, charts and other pertinent information. Records tests and examination results and then follows up with patient.  Posts tests and examination results.
Responds to/refers incoming patient treatment-related phone calls.  Instructs patient and family regarding medications and treatment instructions.
Maintains patient confidentiality.
In providing patient care, document using EMR to maintain and/or develop patient records in compliance with practice standards
*Must be able to perform the professional, clinical and or technical competencies of the assigned unit or department.
*Note:  These statements are intended to describe the essential functions of the job and are not intended to be an exhaustive list of all responsibilities.  Skills and duties may vary dependent upon your department or unit.  Other duties may be assigned as required.
JOB REQUIREMENTS
Required:
Associates Degree in Nursing (ADN)
BLS Certification
Registered nurse - licensed in the state in which they will be working and proof of compact licensure submitted/applied for  in the state in which the employee lives in
Basic typing and word processing ability required
Excellent analytical, critical thinking and problem solving skills

As a condition of your employment and continued employment with the health system, you are required to secure a Nurse Compact License (NCL) within 60 days of your date of hire.  This will enable you to perform your job duties not only in Kansas, but other compact states.   You will be responsible for any expenses you incur in securing this license, and must provide your manager with evidence of this license before the sixty-day period expires.  If you fail to secure the NCL as required, you will be immediately removed from the work schedule and placed on an unpaid administrative leave, until we can understand the reasons for your non-compliance.  Further failure to comply with the licensing requirement will result in your end of employment with the health system. 
Preferred:
Bachelor's of Science Degree in Nursing (BSN)
We are an equal employment opportunity employer without regard to a person's race, color, religion, sex (including pregnancy, gender identity and sexual orientation), national origin, ancestry, age (40 or older), disability, veteran status or genetic information.
COVID-19 and flu vaccines are required for all health system employees. Learn more.
Explore this location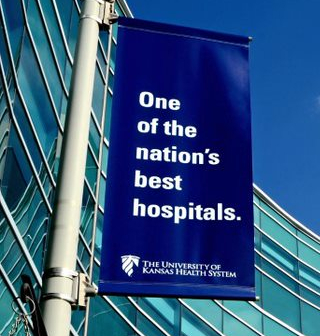 You don't have any recently viewed jobs yet. You don't have any saved jobs yet.
You don't have any recently viewed jobs yet. You don't have any saved jobs yet.
View All Jobs