Cath Lab Tech Ed Spec
Job ID: R-21007 Job Type: Full time Location: Kansas City, Kansas
Position Summary / Career Interest:
The Technical Education Specialist plans group and individualized technical educational initiatives to promote exemplary professional practice and quality patient care. Merging innovative thinking with evidence-based practice, the Education Specialist empowers the learner to improve outcomes by promoting professional development of the learner; provides expertise in adult learning theory and generational learning principles to promote quality technical educational events; utilizes advanced critical thinking and leadership skills to implement the department's technical educational goals; provides oversight and coordination of technical educational endeavors to minimize duplication of unnecessary tasks and maximize the impact thus encouraging retention of information.
Responsibilities:
- Must be able to perform the professional, clinical and or technical competencies of the assigned unit or department. - Demonstrates ability to instruct all levels of staff. - Demonstrates the ability to work well with all customers including vendors, suppliers, staff, visitors, and physicians. - Responsible for the integration, training, development, and compliance of any new products or equipment - Demonstrates effective working relationships among departments. - Responsible for maintaining an annual Preventive Maintenance schedule for all equipment. - Maintains appropriate records of training, in-servicing, maintenance and other activities that demonstrate regulatory compliance. - Facilities critical thinking, technical, and interpersonal competencies of staff. - Models purposeful, direct, and assertive communication with staff, peers, managers and administration. - Participates in the development and review of departmental practices. - Promotes evidence-based practice and research in nursing practice and educational processes. - Provides leadership and supportive role in task forces and teams promoting the goals of the department - Uses effective design principles to assess, plan, deploy and evaluate educational interventions. - Utilizes adult learning principles and multigenerational learning theory to provide quality educational programs *Must be able to perform the professional, clinical and or technical competencies of the assigned unit or department. *Note:  These statements are intended to describe the essential functions of the job and are not intended to be an exhaustive list of all responsibilities. Skills and duties may vary dependent upon your department or unit. Other duties may be assigned as required.
Required:  -
High School Diploma
BLS Certification required
Minimum of three (3) years of relevant experience
Interventional Radiology:  Kansas Licensure as an LRT, ARRT (R) (VI or CV
Surgical Tech: Advanced Certification as a Certified Surgical Technologist (CST) through the National Board of Surgical Technology OR Advanced Certification as Technologist in Surgery Certified (TS-C) through the National Center for Competency Testing
Neurodiagnostic: CLTM or CNIM
Preferred
Windows and Word processing
Associates or Bachelor's Degree
Master's Degree in Education or related field within 3 to 5 years
Education and Staff development experience
Previous experience in program leadership and development
We are an equal employment opportunity employer without regard to a person's race, color, religion, sex (including pregnancy, gender identity and sexual orientation), national origin, ancestry, age (40 or older), disability, veteran status or genetic information.
COVID-19 and flu vaccines are required for all health system employees. Learn more.
Explore this location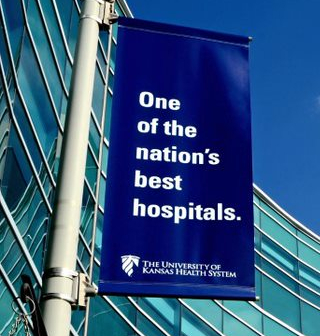 You don't have any recently viewed jobs yet. You don't have any saved jobs yet.
You don't have any recently viewed jobs yet. You don't have any saved jobs yet.
View All Jobs