Campus Housekeeping Supervisor(Evenings)
Job ID: R-21100 Job Type: Full time Location: Kansas City, Kansas
Position Summary / Career Interest:
The Campus Housekeeping Supervisor leads a team responsible for the cleaning and housekeeping of buildings or areas within the assigned location. The position requires knowledge and competence in all duties performed by direct reports. Provides positive motivation to ensure the team is productive. May be asked to complete housekeeping duties during emergency situations, in periods of staffing shortages, or for the purposes of training. This position works under limited supervision and direction.
Responsibilities:
This position is accountable for multiple custodial work units responsible for the cleaning and housekeeping of a number of buildings or areas within the Medical Center.  Must be knowledgeable and competent in all duties relating to the Custodial Worker position and the Custodial Specialist position.  May be asked to complete Custodial Worker or Custodial Specialist duties during emergency situations, in periods of staffing shortages, or for the purposes of training.
Provides daily supervision and coordination of work activities for assigned Environmental Services personnel.  Provides positive staff motivation to ensure high employee engagement/morale.  Provide relief coverage in planned or emergent absences of other supervisors and employees as needed or requested. Adjust work assignments for staff as needed to ensure coverage in assigned areas.  Prepares monthly schedules.  Issue directives as needed to ensure that employees are notified of policies, procedures, and updates.  Approves time off requests without favoritism ensuring adequate staff coverage within department budget guidelines.
Interviews job applicants; make recommendations for hiring, promotions, and transfers.  Completes initial and ongoing training of employees.  Explains and ensures that the staff are trained and understand the proper handling of cleaning chemicals, OSHA standards, JCAHO standards, Infection Prevention and Control standards, all safety policies and procedures, and departmental and hospital policies and procedures.  Cross-trains staff to provide relief coverage for absenteeism.  Provide ongoing training to assigned personnel to ensure technical competencies are met.  Conducts six-month re-training of all employees following department training guidelines.
Reviews Job Descriptions and Performance Appraisals with staff as needed.  Provides counseling for employees when needed to help formulate plans for improvement.  Maintains written documentation and evaluates employees as required by Human Resources guidelines.  Accountable for the overall performance, productivity, and conduct of staff being supervised.  Completes Performance Appraisals on all assigned staff in a timely fashion.
Conducts walk-through of assigned areas at least twice daily to review work content for quality and productivity.  Conducts inspections with key personnel following department quality audit guidelines.  Reviews inspections with employees to identify areas for improvement and to ensure quality standards are met.  Reports any specific deficiencies that impact operations and safety to the appropriate manager within a timely manner.  Maintains records and prepares reports on a regular basis, which pertain to equipment, dismissal cleaning, surgery cleaning, isolation cleaning, etc.  Prepares inspection reports of assigned areas as directed by the manager.
Inspects housekeeping carts and closets to ensure they are clean and in compliance with OSHA and JCAHO safety standards. Uses cleaning chemicals safely and efficiently in accordance with established procedures. Operates and maintains housekeeping equipment safely and efficiently in accordance with established procedures.  Reports equipment in need of repair to supervisor.  Check equipment in/out to staff while ensuring that equipment is clean, safe, and operational.  Completes preventative maintenance checks on equipment as assigned.  Assigns keys, pagers, and radios out to staff daily and trains staff on proper usage and care of these items. Requests supplies and cleaning products following department guidelines.  Reviews new product literature; demonstrates product usage and evaluates products for use as requested.   Wears appropriate Personal Protective Equipment as directed.  Reports any work-related injury to operations manager.  Assists operations manager with completion of incident report.
Responsible for exemplifying and instilling in staff, a customer service orientation towards patients, visitors, physicians, and coworkers.  Holds staff accountable for providing excellent customer service.

Visits and communicates with patients and nursing staff in his/her assigned area to insure that patient and nursing staff needs are met.

Documentation of contact is to be provided to the appropriate Manager and there must be follow-up to correct problems in a timely manner.  Accountable for timely resolution of day-to-day issues, problems or complaints occurring in the assigned area and/or shift.  Completes patient surveys and customer survey interviews using designated forms as assigned. 
Exemplifies a team attitude while working with peers, managers, departmental personnel, and the customer.  Is cooperative in working with other team members in resolving problems and concerns.  Offer assistance to other supervisors and managers when appropriate.  Shows consideration in interaction with co-workers, patients, visitors, ancillary departments, and staff members. Participates in establishing own performance goals.  Participates in team meetings, in-service training and special programs.  Accepts constructive correction as a means for growth and development.  Notifies appropriate person of reportable incident.  Assists with completion of incident reports.  Works under limited supervision and requires limited direction.
Other duties as assigned.
*Must be able to perform the professional, clinical and technical competencies of the assigned unit or department.
*Note: These statements are intended to describe the essential functions of the job and are not intended to be an exhaustive list of all responsibilities.  Skills and duties may vary dependent upon your department or unit.  Other duties may be assigned as required.
JOB REQUIREMENTS

Required:
High School Diploma or GED

At least 6 months of lead or supervisory experience leading entry level staff and managing challenging situations and circumstances.
Preferred:
Associate degree is a plus
We are an equal employment opportunity employer without regard to a person's race, color, religion, sex (including pregnancy, gender identity and sexual orientation), national origin, ancestry, age (40 or older), disability, veteran status or genetic information.
COVID-19 and flu vaccines are required for all health system employees. Learn more.
Explore this location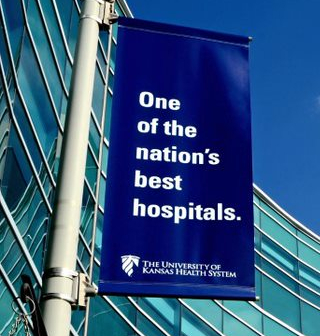 You don't have any recently viewed jobs yet. You don't have any saved jobs yet.
You don't have any recently viewed jobs yet. You don't have any saved jobs yet.
View All Jobs