Ultrasound technologist
Job ID: R-7275 Job Type: Full time Location: Great Bend, Kansas
Position Summary / Career Interest:
Responsible for all aspects involved in Ultrasound department to include performing all routine diagnostic ultrasound procedures. Assists physicians in performing invasive Ultrasound procedures. Responsible for evaluating appropriate ultrasound technique and proper selection and utilization of ultrasound probes. Ensures comprehensive ultrasound imaging of the appropriate anatomical structures as per the physician's order. Performs all ultrasound procedures under the indirect supervision of the Radiologist. Position also includes maintaining competency in performing all routine diagnostic x-ray procedures and assisting in other areas of the department as requested.
Responsibilities:
Performs clinical assessment and diagnostic sonography examinations, using cognitive sonographic skills to identify, document, and adapt examinations as appropriate to anatomical, pathological, diagnostic information and images and to use independent judgment during the sonographic exam to accurately differentiate between normal and pathologic findings and communicates findings to the interpreting radiologist.
Assumes responsibility for the safety, mental and physical comfort of patients. Introduces self to patient, properly identifies patient utilizing two identifiers, explains the sonographic examination being performed and answers any patient questions; assumes responsibility for the safety and comfort of the patient while they are in the sonographer's care; notifies appropriate personnel if assistance is needed.
Selects and operates a wide variety of imaging equipment in an efficient and safe manner, coordinates examinations in the most efficient order and perform exams in a sequence which minimizes the patient's stay in the hospital.
Maintains working order of the equipment and completes daily and weekly QC as required; reports equipment malfunctions to the supervisor in a timely manner.
Interacts with physicians and other technical staff to provide quality, safe and efficient care for the patient.
Maintains cleanliness and supply par levels of all rotational areas, empties laundry, follows eye wash station protocol and policy, and utilizes high level disinfection (HLD) according to health system policy directed by Cleaning, Disinfection and Sterilization policy. - Provides instruction to sonography technical students, medical students and residents regarding sonography exams and equipment when appropriate; coordinates with ancillary personnel as needed.
Responsible for completion of mandatory educational assignments as provided by the supervisor.
JOB REQUIREMENTS
Required:
Graduated from accredited Radiological Technologist Program or a graduate of an ultrasound program or graduate of an accredited Radiological Technologist Program with on-the-job ultrasound training or certified in ultrasound obtained through on-the-job training.

Registered Diagnostic Medical Sonographer (RDMS) with a specialty in abdomen or OB/GYN or a registered vascular technologist (RVT) or registered diagnostic cardiac sonographer (RDCS) through ARDMS (requiring one of the three credentials) preferred; or registered ARRT (R) (S) or registered vascular technologist (RVT) or registered diagnostic cardiac sonographer (RDCS) through ARDMS (requiring one of the three credentials); or ARDMS board-eligible; or ARDCS board-eligible; or ARRT (S) board-eligible

BLS certification required or must complete BLS certification with in the first two weeks of employment

Additional certification may be required for certain patient care settings or populations. Specific information and the timeframe in which such certification must be attained will be provided by the department director/manager/supervisor at time of hire/transfer into department.
Preferred:
graduate of an ultrasound program
HIPAA: This position will have access to the following Protected Health Information in order to carry out the duties related to their position at Hays Medical Center based on the following criteria:

Primary - required (routine) to do the job
Secondary - required for the job, but mostly be exception
None - no approved access

Description of Information Level
Primary:
Patient Demographic Information (information used to identify a person): Name, Date of Birth, Address, Race, Marital Status, Religion

Clinical Information (information that describes a patient's health status): Diagnosis, Reports/Medical Notes, Test Results, Problem List, Procedures, History and Physical
None:
Financial

Information/Insurance

(information related to insurance, billing and payment): Billing Information, Payer Name, Payer ID, Account Balances, Plan Elements Covered, Payment Information, Payment Rates

Coding Information (clinical information that is in (alpha) numeric format): ICD-9 Codes, Rev Codes, CPT Codes

Infection Control:

Initial and Ongoing training in dealing with infection control.  Trainings could include but are not limited to, blood borne pathogens, bodily fluids and bio hazardous materials as it applies to your daily work environment.
We are an equal employment opportunity employer without regard to a person's race, color, religion, sex (including pregnancy, gender identity and sexual orientation), national origin, ancestry, age (40 or older), disability, veteran status or genetic information.
COVID-19 and flu vaccines are required for all health system employees. Learn more.
Explore this location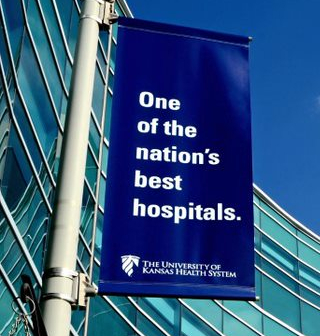 You don't have any recently viewed jobs yet. You don't have any saved jobs yet.
You don't have any recently viewed jobs yet. You don't have any saved jobs yet.
View All Jobs