Maintenance Technician
Job ID: R-21090 Location: Great Bend, Kansas
Position Summary / Career Interest:
Under the direct supervision of a Maintenance Manager, the maintenance engineer performs general, routine maintenance and servicing operations to maintain the hospital buildings, grounds, and equipment. Responsible for designated portion of these buildings including assigned preventive maintenance and daily non-scheduled work requests.
Responsibilities:
Completes preventive maintenance (PM's) tasks as scheduled

Completes all maintenance service requests as assigned

Inspects, operates, and maintains operational equipment; reports deficiencies to management

Makes shift rounds, checking equipment for normal operations, observes meters and gauges, and makes adjustments as needed

Documents log sheets and contacts management/contractor if outside service/repairs are needed

Monitors chemicals inventory, use, rotation, and disposal ; monitors working order and efficiency of chemical pumps
JOB REQUIREMENTS
Required:
A valid drivers license with an acceptable driving record and must be insurable through the medical center's insurance carrier

Additional certification may be required for certain settings or populations. Specific information and the timeframe in which such certification must be attained will be provided by the department director/manager/supervisor at time of hire/transfer into department
Preferred:
High school graduate or equivalence

Ability to read and interpret blue prints
HIPAA: This position will have access to the following Protected Health Information in order to carry out the duties related to their position based on the following criteria:

Primary - required (routine) to do the job
Secondary - required for the job, but mostly be exception
None - no approved access

Description of Information Level
None:
Patient Demographic Information (information used to identify a person): Name, Date of Birth, Address, Race, Marital Status, Religion

Financial

Information/Insurance

(information related to insurance, billing and payment): Billing Information, Payer Name, Payer ID, Account Balances, Plan Elements Covered, Payment Information, Payment Rates

Clinical Information (information that describes a patient?s health status): Diagnosis, Reports/Medical Notes, Test Results, Problem List, Procedures, History and Physical 

Coding Information (clinical information that is in (alpha) numeric format): ICD-9 Codes, Rev Codes, CPT Codes
Infection Control:

Initial and Ongoing training in dealing with infection control.  Trainings could include but are not limited to, blood borne pathogens, bodily fluids and bio hazardous materials as it applies to your daily work environment.
We are an equal employment opportunity employer without regard to a person's race, color, religion, sex (including pregnancy, gender identity and sexual orientation), national origin, ancestry, age (40 or older), disability, veteran status or genetic information.
COVID-19 and flu vaccines are required for all health system employees. Learn more.
Explore this location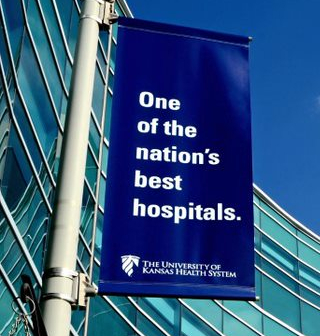 You don't have any recently viewed jobs yet. You don't have any saved jobs yet.
You don't have any recently viewed jobs yet. You don't have any saved jobs yet.
View All Jobs